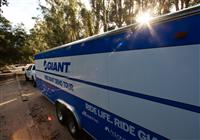 RIDE LIFE RIDE GIANT DEMO @ CALEDONIA STATE PARK
Tuesday May 13, 2014
6:00pm - 8:00pm
**Driver's license, valid credit card, and helmet required for any demo ride**

Invite your friends. Bring your gear. Get ready to ride Giant's latest and greatest bicycles. Quick Release Bicycles will see you there!