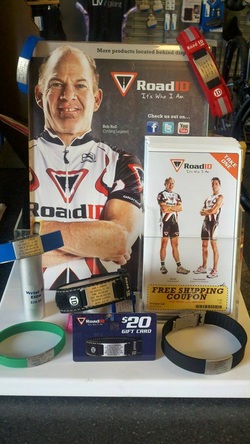 QRB is a dealer for Road Id! That means we have access to all of Road Id's safety products (lights, reflective gear, etc), gift cards, in-store Road Id samples to try on in case you're unsure of sizing/materials, and free shipping coupons when you order your Road Id.
Road Id is a great way to remain safe when doing any outdoor activity (cycling, running, etc). Emily and Josh just ordered and will be sporting their own Road Ids soon!
Stop in and check it out!